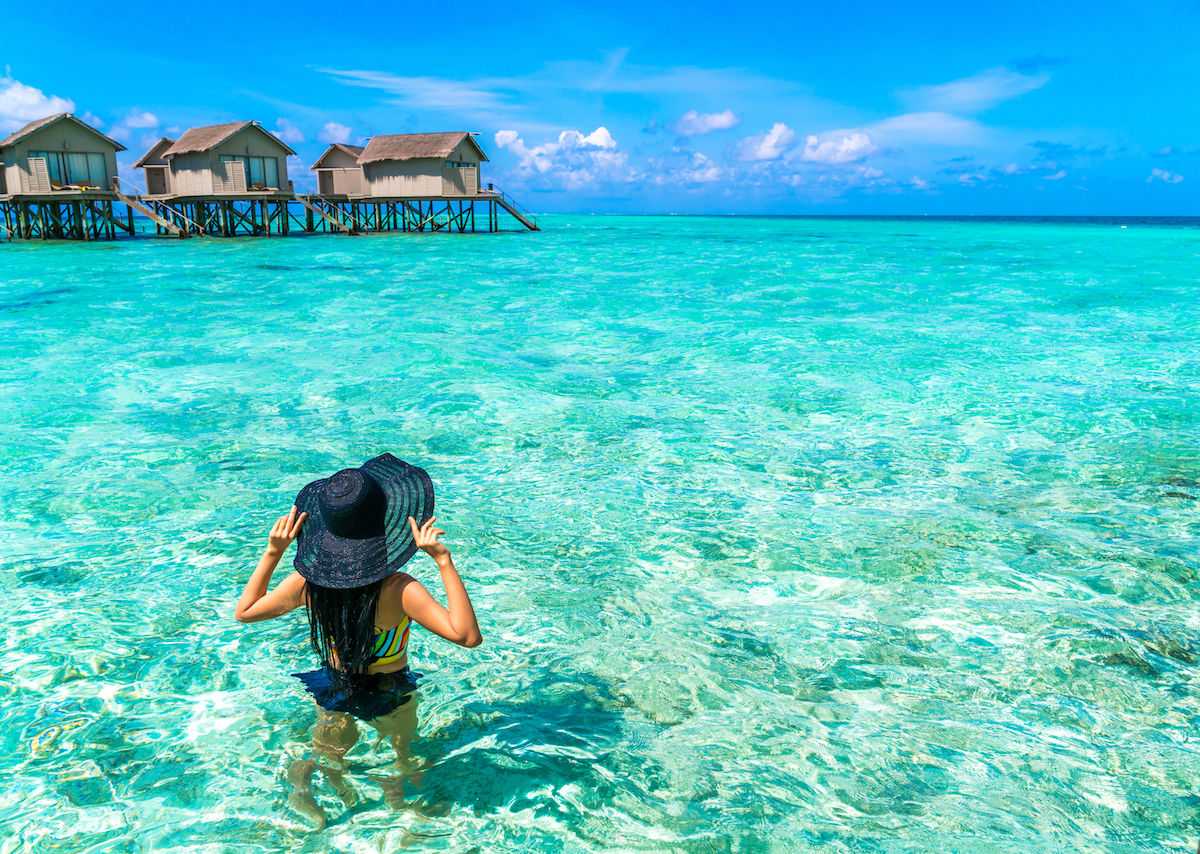 Maldives has long been known as one of the dreams of foreign tourists. The beauty of the white sandy beaches and the romantic atmosphere make the Maldives a tourist destination for many people, especially couples who want to spend their honeymoon phase. In the Maldives there are a variety of accommodations, many scattered resorts provide a variety of superior facilities at affordable prices, one of which is Raffles Maldives. Raffles Maldives offers Overwater Villa Maldives to visitors who want to feel the sensation of staying above the water. If you dream of going to Maldives wonder about the amount of saving you need to reach this place, now you can breathe freely, Raffles Maldives offers accommodation at affordable prices.
Here are some tips for cheap holidays to the Maldives. Check out the full article!
Determine Vacation Time
The first vacation tips to Maldives is that you must determine your vacation time to avoid high season. Actually, the right time to visit Maldives is during the summer (December to April). Maldives offers the natural beauty of the beach and the sea that is suitable to be enjoyed during the summer. However, if you can save money you can visit the Maldives in the rainy season (May to November). It is better to choose between May or June because at that time the rainfall was not too high. By choosing the right time, the price of airline tickets and hotels will certainly be cheaper.
Transportation
To get to the Maldives, you have to use airplanes from major cities in Indonesia, such as Jakarta or Surabaya. You will land at Ibrahim Nasir International Airport on Hulhule Island. Since there is no other airport, tourists with an extra budget will continue their trip to another island.
Meanwhile, tourists with a limited budget have two transportation options to reach the local islands where you can take a vacation at an affordable cost. The first choice is to take a ferry to
Male island with a ticket price of MVR 9.
The ferry from Hulhule Island to Male Island departs every ten minutes. The second option is to take a bus to Hulhumale Island which departs every one hour. The bus ticket price is MVR 15. Then from Male Island, you can continue the journey to Villingili Island by taking a ferry for MVR 3. The journey to the local islands in Maldives can start from the ferry dock on Villingili Island.
Prepare sufficient Rufiyaa money
Rufiyaa / MVR is the currency in the Maldives. You should exchange money first before starting a vacation to the Maldives. The local islands have no ATM machines. In fact, some den resort restaurants also don't have EDC machines for credit card payments. Therefore, bring as much Rufiyaa as possible. However, it still okay if you want to carry a credit card just in case. Exchange of money can still be done at the airport, but, you can only have USD to be exchanged for the MVR.
Cheap Hotels in Maldives
It is true that some luxury resorts in the Maldives with exotic views cost up to tens of millions of rufiyaa per night. However, you can also find guest houses at much cheaper prices, which is around USD 35-60 per night. Even though these cheap accommodations are not in the form of cottages on the sea with an enchanting view, they are comfortable and clean enough to get a rest. It is better to prepare hotel reservations before arrived because usually hotel prices will be cheaper if you booked online.
That was brief information about cheap vacation tips for Maldives.