Most tourists who visit Vietnam are interested in the natural beauty of this country. Vietnam is also a country that has a long history and ancient traditions. You can try both, starting from enjoying nature to visiting the corner of the old city. Vietnam is full of lots of fun things. If you have plans for a vacation to Vietnam, don't forget to book a room at Premier Village Luxury Hotel Danang. Immediately, here are some places that must be visited when you visit Vietnam.
1. Cat Ba Island
Cat Ba Island is located in Halong Bay. Cat Ba is one of the largest islands in Vietnam. This island is very popular with tourists. It is unique because it has many lakes and waterfalls. This place also has a cool and scary Cave. Besides walking, you can rent a motorbike to get around the island.
2. The Golden Bridge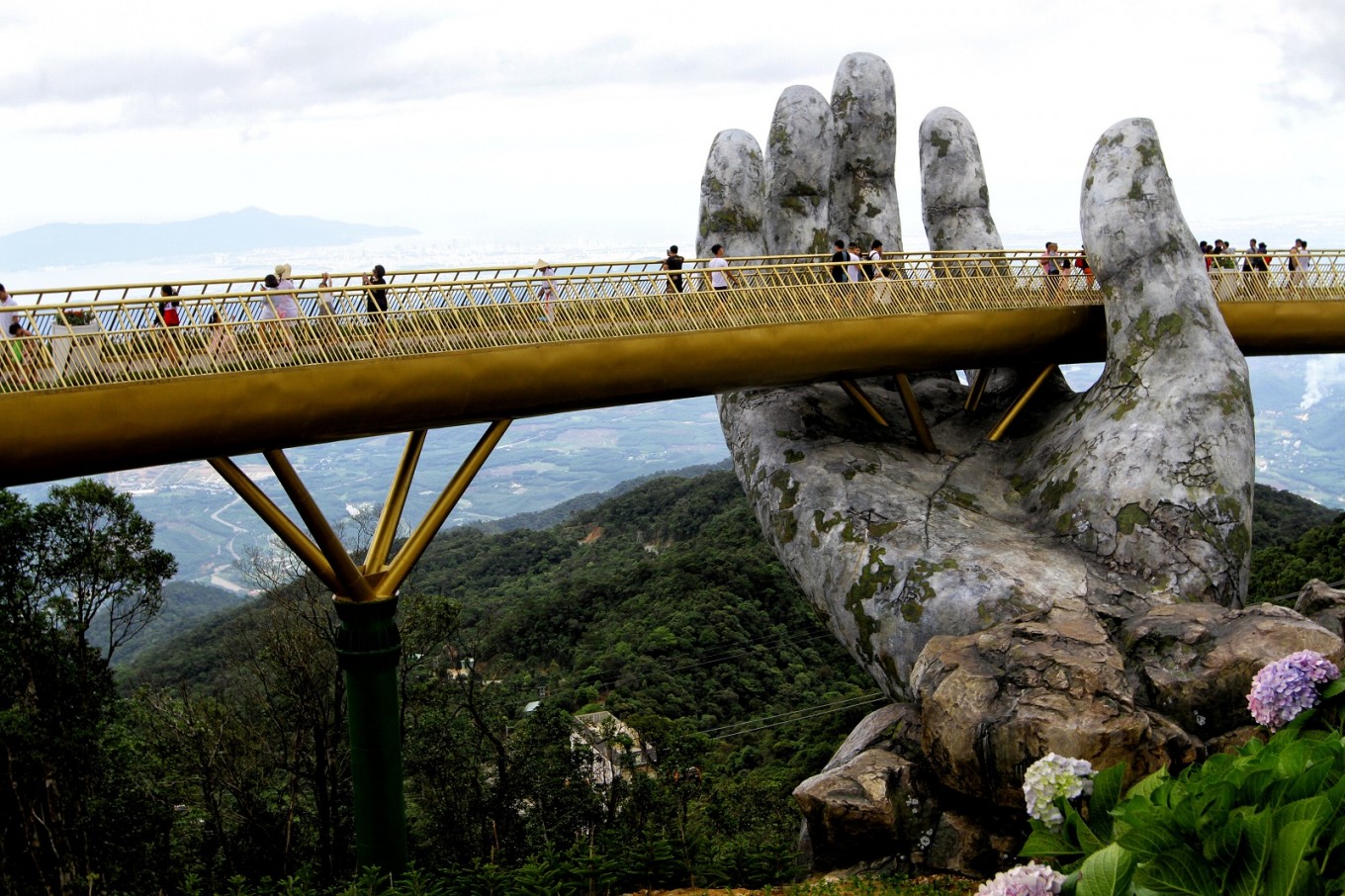 The golden bridge is located near Da Nang, Vietnam, it is stood on the area of Ba Na Hills resort. This bridge is the most famous tourist destination in the Da Nang area. The length of the bridge reaches 153 meters, with two large hands supporting the building. The golden bridge is very popular not only among Vietnamese but also in foreign countries.
3. Linh Phuoc Temple
This temple is considered very special because it was built with the collaboration between monks and artists. The unique decoration of the Linh Phuoc temple uses about 12 thousand broken bottles that arrange beautifully.
4. Suoi Tien Cultural Park
This cultural park is located in Ho Chi Minh City. Being the first Buddhist water park in the world, the entire Suoi Tien Cultural Park is almost like Disney's. There are statues of dragons and other sacred animals. In this place, you have to be careful because there are holes filled with live crocodiles. This aimed to make visitors able to feed the crocodile, however, please be careful.
5. Hanoi Old City
This place is in the center of Hanoi, the capital city of Vietnam. The old city is the first city established since Vietnam was founded. This place is very interesting. There's a lot of things you can do here, like shopping, street food, and seeing historic buildings.